Breakthrough Properties is a life science real estate investment firm that leverages cross-sector collaboration to deliver environments that foster innovation and scientific breakthroughs.
Our team is a first-of-its-kind collaboration in real estate development, which came together through a shared passion that combines Tishman Speyer's global real estate platform with Bellco Capital's industry-making biotechnology entrepreneurship to capitalize on the rapidly expanding — yet substantially under-supplied — life science real estate industry.
Breakthrough Properties is led by an experienced management team with a proven track record of acquiring, developing, and operating life science real estate, and backed by a joint venture between Tishman Speyer and Bellco Capital. With real estate expertise spanning four continents, Tishman Speyer has built an international reputation for both developing and operating world-class properties across the globe. Bellco Capital is an industry-renowned investment firm that builds, invests in, and supports companies with bold ambitions of exponential transformation in life sciences. The Breakthrough team works hand-in-hand with both Tishman Speyer's global real estate platform and Bellco's extensive life science network to gain key insights and local support across the company's core markets.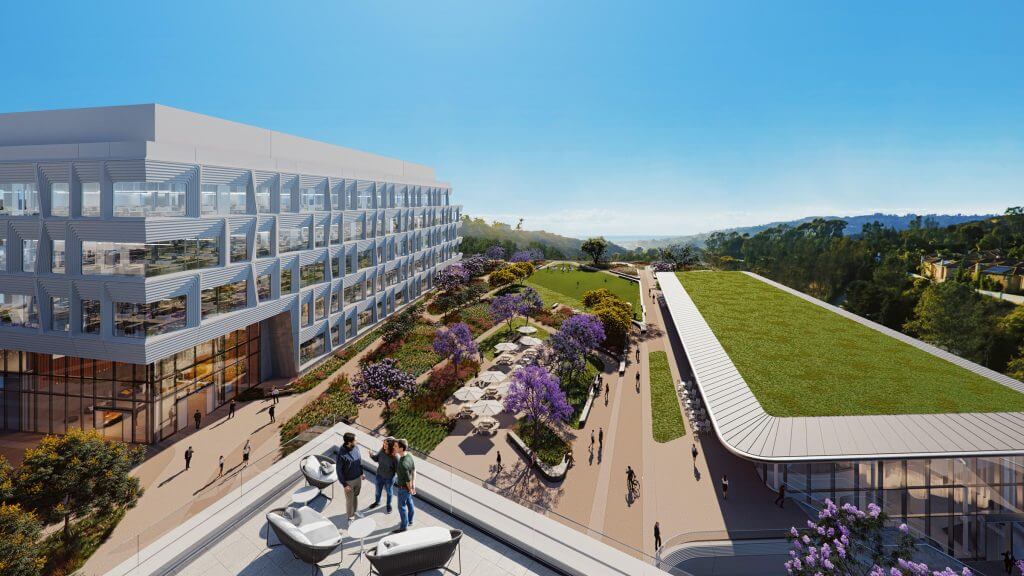 Best-in-Class
Physical Infrastructure
Through our global perspective and experience in delivering world-class innovation properties, our platform delivers a higher standard of quality to the market with a focus on superior design, flexible buildouts, and best-in-class amenities.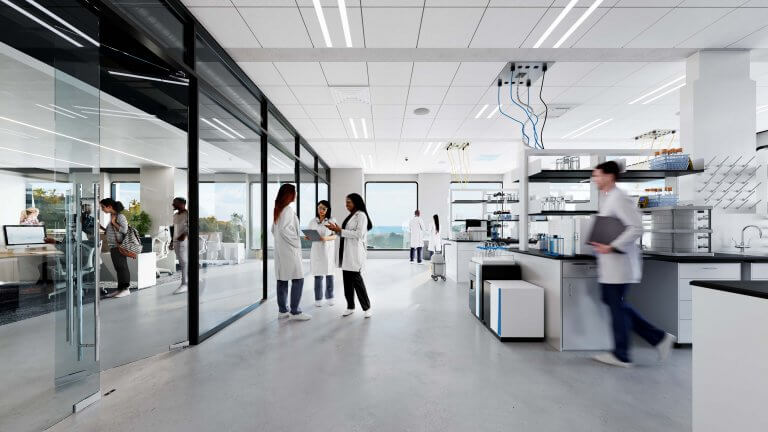 Unique, User-Driven
Perspective
Leveraging our team's decades of experience as life science tenants, Breakthrough brings a user-driven approach to lab design and unique insights on where science is trending.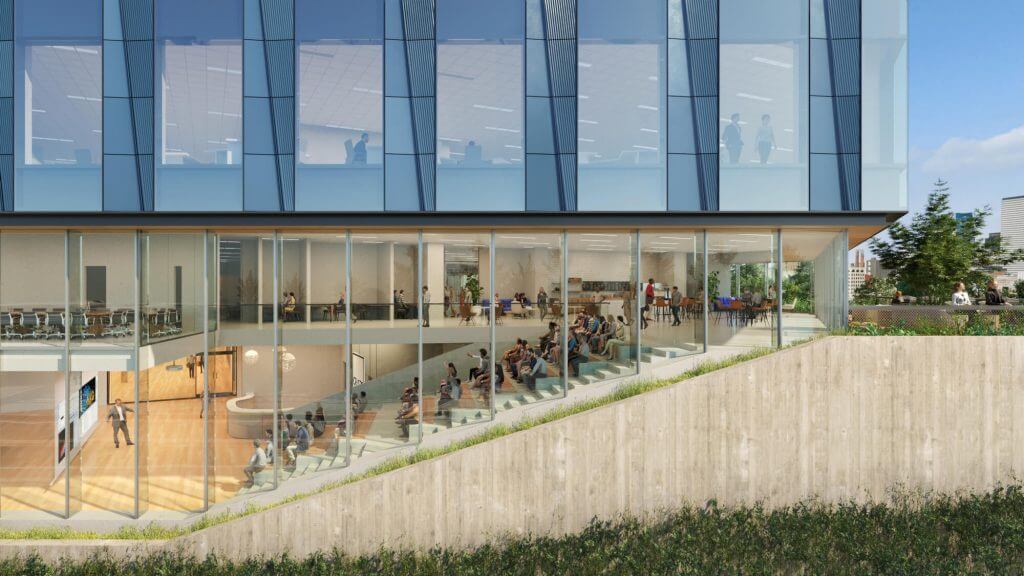 Mentorship & Company
Services
Breakthrough's platform is designed to deliver full-service ecosystems including access to life science industry pioneers, mentorship services from its world-renowned Scientific Advisory Board, and an extensive venture capital network.
OUR COMMITMENT TO DIVERSITY
At Breakthrough Properties, we acknowledge our responsibility to provide and promote a more diverse, equitable and inclusive environment for our team, our vendors, and to engage with the communities in which we are located. This requires a culture of active listening, continuous learning, strong action, and an environment in which speaking up is encouraged and supported. It means committing to set aggressive and meaningful goals that will catalyze important changes, prompt necessary conversations, and reveal new pathways for collaboration and awareness. As such, we seek to promote diversity, equity and inclusion in our recruiting and retention, but also a commitment to working with diversity partners and vendors especially with partners who align with our vision:
To proactively attract, promote, and retain a diverse organization, creating pathways to provide opportunities for BIPOC and other underrepresented populations in the life science real estate industry.
To implement effective practices that foster a diverse, equitable, inclusive, and anti-racist work environment
To create accountability systems within our companies both to share regular updates and to track and measure our progress
Our team members are the most valuable asset we have. The collective sum of the individual differences, life experiences, knowledge, innovation, self-expression, unique capabilities and talent that our employees invest in their work represents a significant part of not only our culture, but our reputation and company achievements.
We embrace and encourage our employees' differences in age, color, disability, ethnicity, family or marital status, gender identity or expression, language, national origin, physical and mental ability, political affiliation, race, religion, sexual orientation, socio-economic status, veteran status, and other characteristics that make our employees unique.
Breakthrough's diversity initiatives are applicable-but not limited-to our practices and policies on recruitment and selection, compensation and benefits, professional development and training, promotions, transfers, social and recreational programs, and the ongoing development of a work environment built on the premise of gender and diversity equity that encourages and enforces:
Respectful communication and cooperation between all employees
Teamwork and employee participation, permitting the representation of all groups and employee perspectives
Work/life balance through flexible work schedules to accommodate employees' varying needs
Employer and employee contributions to the communities we serve to promote a greater understanding and respect for the diversity
All employees of the Company have a responsibility to treat others with dignity and respect. All employees are expected to exhibit conduct that reflects inclusion during work, at work functions on or off the work site, and at all other company-sponsored and participative events.